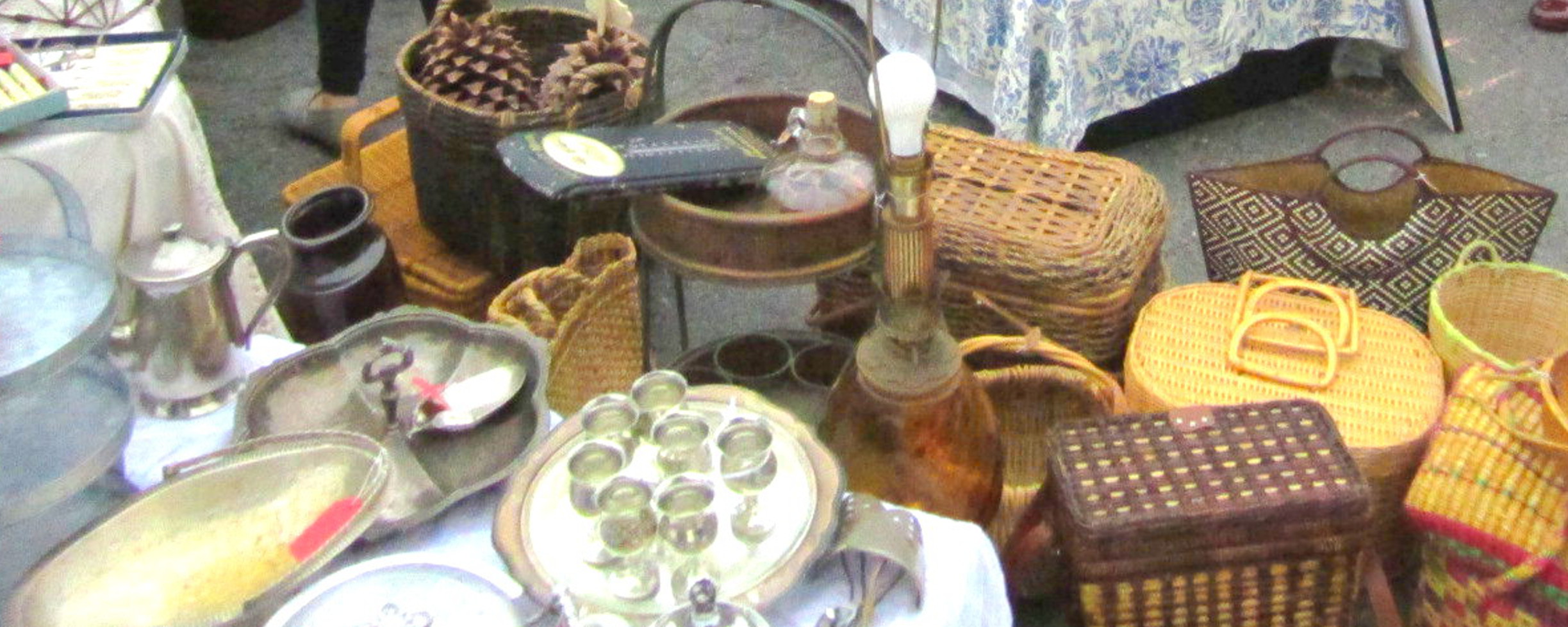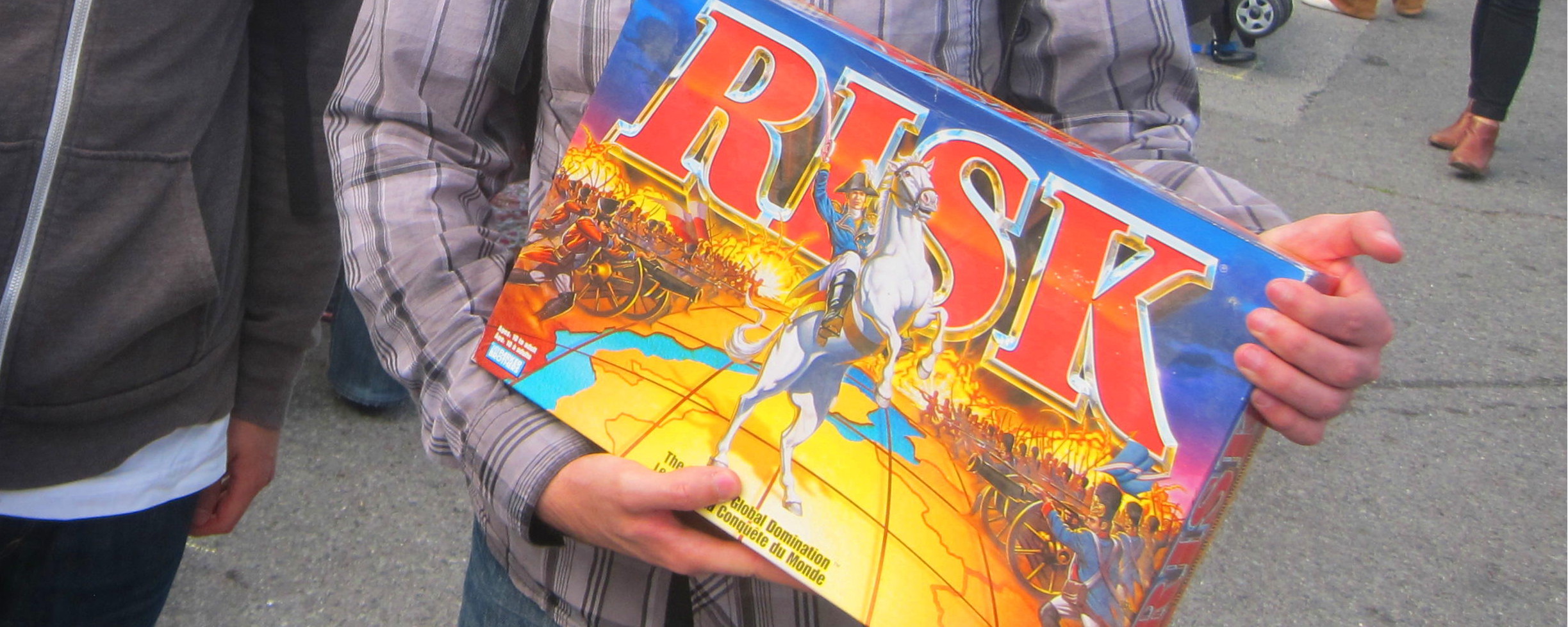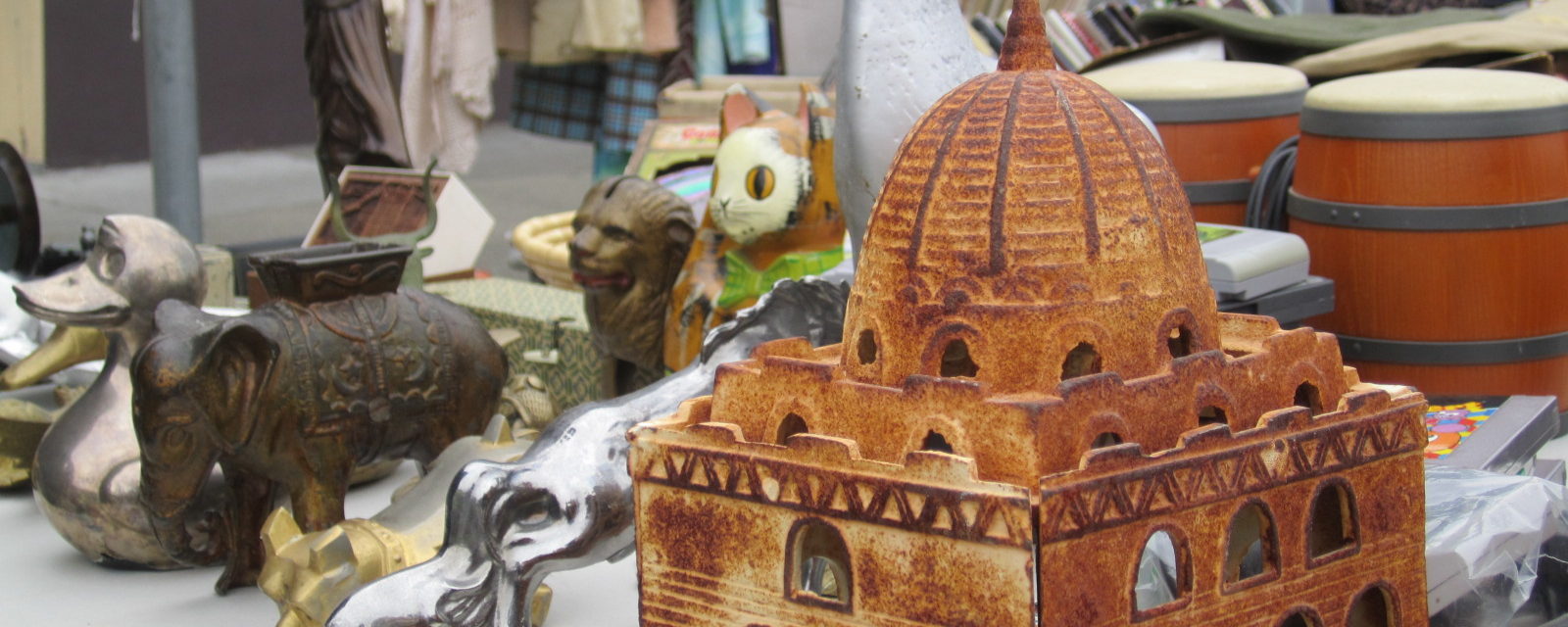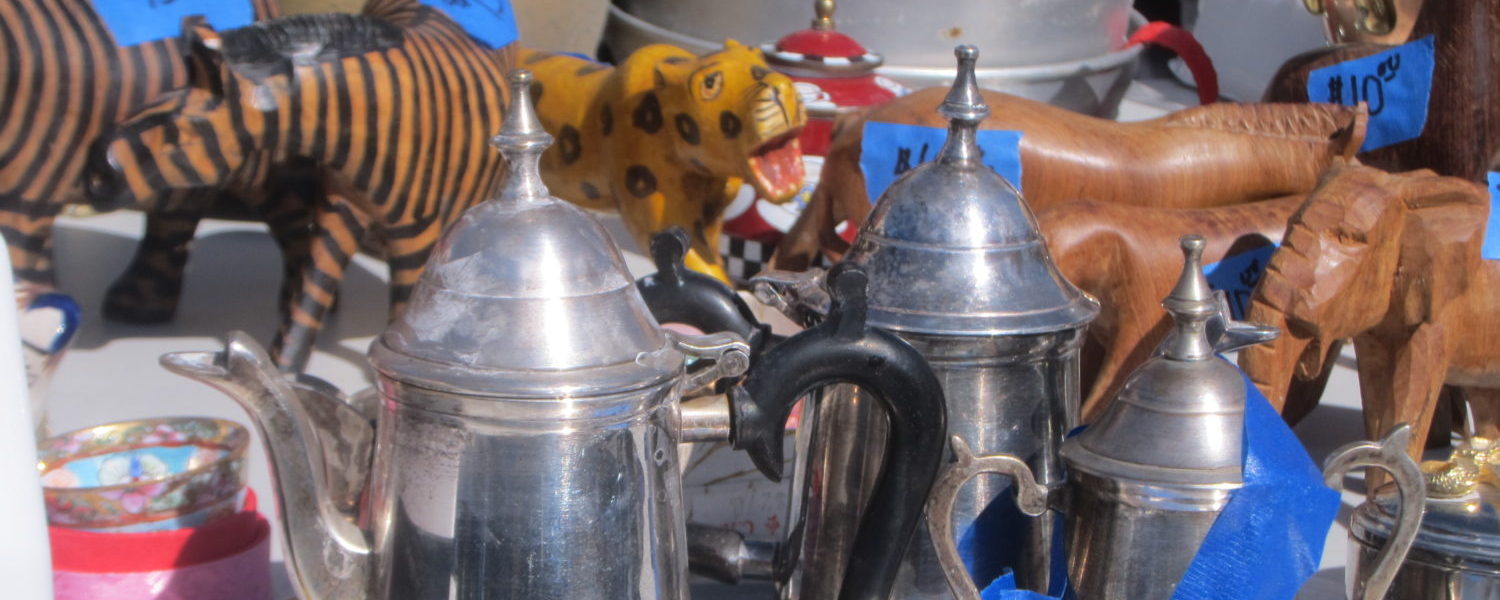 We're now planning the 2018 season. When we know the dates, a vendor application form will appear below. In the meantime, sign up for our newsletter to be notified when the next season is announced.
Come sell your old treasures at the Inner Sunset Flea!
The Inner Sunset Flea is a community event that's primarily a rummage experience, although we do welcome vendors of all kinds.
It's easy to sell at the Flea. Read the below information and complete the Vendor Application form. We'll review your application and will contact you to arrange payment.
Rates

Local

*  


Non-local



 
$45
$75
  Resident (selling second-hand garage sale or vintage items) (10×10′ space)
$55
$90
  Artisan / maker (handmade items) (8×6′ space in a row of fellow artisans)
$65
$135
  Merchant / professional (selling new or handmade items) (10×10′ space)

Non-profit organization: $50 (fee may be waived if nothing sold AND a children's activity is offered)
Food artisan: $75 + Health Department fee **
Food truck: $100 + 5% of income at event + Health Department fee **
* A "local" is someone whose home/business is in the 94122 zip code.
** See here; tell us your Health Dept application's status when you complete the Vendor Application form below.
Terms & Conditions
1. What you get. Regular booth spaces are 10 x 10 ft. You must bring your own tables and chairs. No electricity or wifi will be provided. Mini spaces are about 1/3 of a 10 x 10 ft space, one chair and table is included.
2. A booth application does not mean automatic acceptance. We have to contact you back with a definite Yes before you are accepted.
3. Paying your booth fee. We ask you to pay within 3 business days of you receiving your invoice. We accept fees by check or Paypal (details included with your acceptance email). Your space is only confirmed once you have paid and we must receive payments before the event. You may only set up your booth on the day if you have paid your fee. Booth fees are non-refundable, so if you don't show up we cannot refund your fee.
4. Booth location. If your application is accepted, your booth location will be disclosed the week before the event. All booths are located on Irving Street between 9th and 10th Avenues.
5. Booth sharing. We allow applicants to share their booths with other vendors.
6. Safety. You are responsible for your own safety and that of the customers and products within your booth space. You are not allowed to have anything in your seller space that would present a danger to others. Anything that might be dangerous to unsupervised children must be kept under watch. Prepare for wind. If you are bringing a canopy, you must bring weights as protection against wind.
7. Events are rain or shine.
8. Set up. Set up starts from 8am. You may drive up to your booth space but please move your vehicle as quickly as possible and before 9:30am for the event to start at 10am. The nearby farmers' market on 9th Avenue starts at 9am so be prepared for some early birds at the Inner Sunset Flea.
9. Break down. Don't start breaking down until the event ends at 4pm.